Downunder Horsemanship in Canada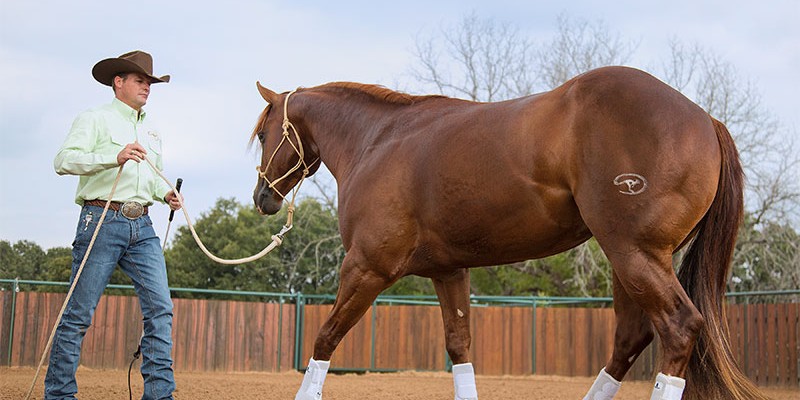 The Rural Channel is excited to welcome Clinton Anderson, Downunder Horsemanship to it's lineup of equine programming!  Clinton Anderson is a world-renowned horse trainer, clinician, and competitor who provides unique techniques sure to be valuable to anyone in the equine industry.
When?  New Episodes premier on Wednesdays at 8MT/9CT pm Central
Where?  Please view the LIST of current carriers of The Rural Channel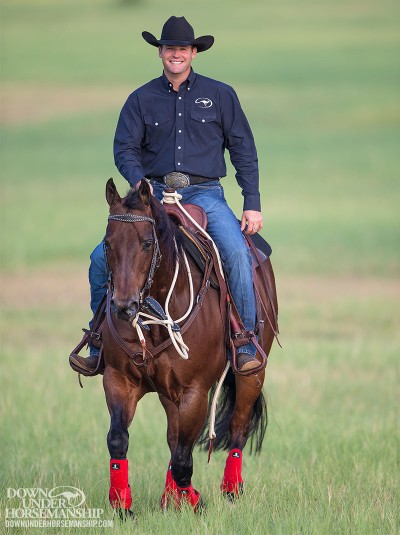 More about Clinton Anderson
Clinician Clinton Anderson is world-renowned for his innovative horsemanship Method that has helped thousands of horse owners safely and effectively enjoy with their equine partners. Each episode of Downunder Horsemanship features Clinton sharing the proven results of his method and working with horse owners one-on-one to solve common behavioral and riding problems as well as advancing their horsemanship. Clinton's easy to understand, practical instruction offers something for every level of rider. A top-level reining competitor himself, Clinton often visits respected trainers in different disciplines to get a firsthand look at training practices and goes behind the scenes with industry leaders for in-depth interviews.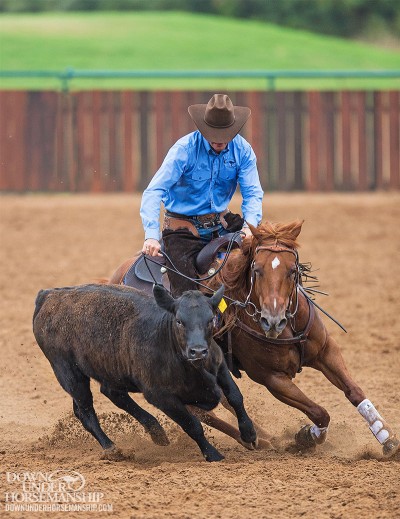 More about Downunder Horsemanship
Clinton Anderson is a horse trainer, clinician and competitor. He has dedicated his life to helping others realize their horsemanship dreams and keeping them inspired to achieve their goals.
Born and raised in Australia, Clinton grew up with a love of horses, and by the age of 15, was apprenticing with the best trainers in the country. In 1997, Clinton moved to the United States where he began training, touring and conducting clinics.
In 2001, he became the first clinician to create a made-for-TV horse training program that aired on RFD-TV. The use of untrained horses and a variety of topics covering common problems faced by horse owners quickly made Downunder Horsemanship the network's number one equine program. In 2011, Clinton, again, proved he is an industry leader and pioneer by launching his show on Fox Sports Net– a national broadcast station that reaches 80 million viewers.
In addition to being a clinician, Clinton trains and shows his own reining horses. He currently continues to compete and win at the highest levels of competition.
Clinton is the first two-time champion of the Road to the Horse, an event in which the best trainers in the world compete to start an un-touched horse in less than three hours. Winning the event for the first time in 2003, Clinton created a Road to the Horse tradition during his freestyle when he stood up on the back of his colt, cracked a stock whip and lifted his hat to the crowd. The move has become so popular that is has been copied by most other clinicians in the event and is now the iconic Road to the Horse logo.
Today, Clinton continues to teach, train and compete. He's shared the Method all across the country including at the Alltech World Equestrian Games in 2010, and regularly hosts horsemanship clinics at his facility in Stephenville, Texas. He works hard to educate horse owners on how to be safe and effective while enjoying their horses. His training method is instructional, inspiring and innovative.
Photos and information provided by Downunder Horsemanship.  Please visit ClintonAnderson.com and Downunderhorsemanship.com for further information
Tags:
breaking
,
canada
,
clinton anderson
,
competing
,
down under
,
downunder
,
equine
,
horse
,
horsemanship
,
rural
,
the rural channel
,
training
,
trc
,
tv